Voting Information Center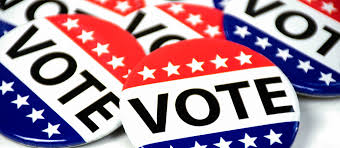 All of the information you need to vote is right here! If you don't find what you are looking for - contact Pava@drny.org
Join us for our upcoming workshop series:
Disability Rights New York and the NYS League of Women Voters Present:
This training will be held LIVE at four separate times. Training content will be the same for each event, but each session will offer unique Q&A.
Mark Your Calendar:
Wednesday, September 30 @ 11AM
https://zoom.us/j/93899360970
Thursday, October 8 @ 6:30 PM
https://zoom.us/j/93979457378
Tuesday, October 13 @ 1PM
https://zoom.us/j/97621225258
Friday, October 23 @ 10AM
https://zoom.us/j/96409985919
People with disabilities have the right to vote.
As their staff, you are responsible for supporting this right. You can help voters with disabilities in 3 easy steps, while keeping important considerations in mind.