​​​​​​Jennifer J. Monthie, Esq.​
Legal Director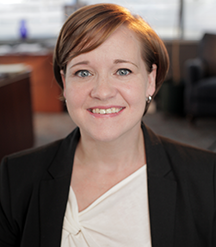 Jennifer Monthie is the Legal Director for Disability Rights New York. Ms. Monthie previously served as the Statewide Director of the Protection and Advocacy (P&A) for Individuals with Intellectual and Developmental Disabilities (PADD), P&A for Assistive Technology (PAAT), and P&A for Individuals with Traumatic Brain Injury (PATBI) programs at DRNY.
Prior to her appointment to Statewide Director, Ms. Monthie served as staff attorney and senior staff attorney of the PADD program at Disability Advocates, Inc. Ms. Monthie practices in the areas of education, community integration, and civil rights of individuals with disabilities. She is a founding member and current chairperson of the New York State Special Education Task Force which fosters collaboration between schools, parents and advocates on Special Education. Ms. Monthie is a frequent lecturer to attorneys and other professionals on issues affecting individuals with intellectual and developmental disabilities.